Kingdom First Mom
Bravado Nursing Wear Now at Target!
January 27, 2010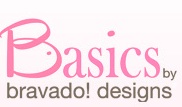 One of the biggest ways I have saved money on baby expenses is by breastfeeding. Colin (my third nurser) is now 9 months old, and we are still going strong. I am so thankful for this ability and the bond it allows.
But in all my years of nursing experience, I have yet to find the perfect nursing bra. And since my sizing needs *ahem* change as my little one grows, I typically need a new nursing bra every few months. Needless to say, this can get expensive. A comfortable, well-fitting nursing bra is crucial for long term breastfeeding success.
I have heard great things about Bravado nursing wear but have never actually tried it, since it is a little…um, pricey for this frugal gal. So I was pretty excited to learn that Bravado recently launched a new line of affordable nursing wear at Target, called Basics by Bravado.  The collection includes a sleep bra, t-shirt bra and an inner wear camisole.
To read the rest of the article, click here.