The Giggle Guide
It's Good to Know… Julia Beck from Forty Weeks
By David Gaunt – Thursday, November 18th 2010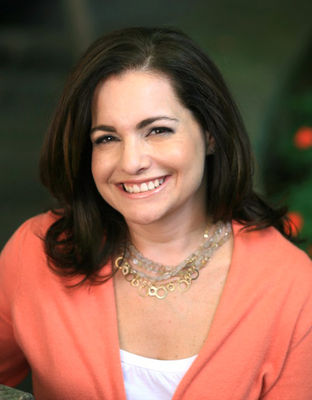 Julia Beck (founder of the Forty Weeks consulting firm that specializes in the expectant and new moms market) reminds me of all the best qualities of Dolly Levi. She's a dynamic, energized marketing matchmaker who arranges things … like creative partnerships between complementary brands, major brand-building events, innovative promotional campaigns, one-of-a-kind strategies, advertorials, image makeovers and effective ways to match women with products and services, from fertility through first years with new life.
Julia is a marketing maven whom I annually look forward to seeing and hugging at children's industry events in NYC and everywhere during the ABC Kids Expo. She's a diminutive dynamo whose infectious energy, enthusiasm for businesses related to pregnancy and babies and endless circle of coast-to-coast connections is awesome and remarkable. She can go from all-business, nose-to-grindstone, multi-tasking, wheeling, dealing project manager, strategist and creative director to nurturing friend, encouraging and supportive colleague, and back again to her emotional core as loving mate, mom and matriarch in a family with four children, tweens through teens. She does it all with a smile, a laugh and a sense of joy and compassion.
She runs on motivating adrenaline to facilitate and celebrate the success of others, whether casually advising stranger/friends during coffee breaks and commuter chats from Maryland to NYC, or from podiums as a guest speaker at women's forums and in high-powered boardrooms consulting with top executives. She communicates in all venues with down-to-earth confidence, back-fence candor, respected authority and a team-building appreciation of the accomplishments and contributions of others.
Forty Weeks, under Julia's leadership and direction, has implemented a variety of innovative brand-building events and campaigns for companies including: American Baby Group, Bravado! Designs, Due Maternity, Graco, In Style, Maclaren, Isabella Oliver, Pink Lining, Skip Hop, teutonia and many others. Her business strategies rely on relationships she has nurtured and fostered between friendly competitors, mutually-benefical brands, bloggers, editors, publishers, PR experts, producers, creative directors, photographers, event plannerrs and lots of other mothers! She keeps ahead of trends and aware of how to best use all media, including social, print and broadcast, to spread good words about her client's products and services. As in the best of business partnerships and marriages, she surrounds herself with partners that do not share the same gifts, but the same ethics.
To read the rest of the article click here