Celebrity Baby Blog
Celebrity Baby Blog
January 23, 2008
Pregnancy magazines are plentiful
Magazines about pregnancy were once a rare thing, but now there are so many it can be confusing picking which ones to subscribe to or buy at the newsstand.  We got the scoop from Julia Beck, of Forty Weeks, who gave us an insider's look behind the velvet rope of these titles that can guide and entertain you throughout your pregnancy.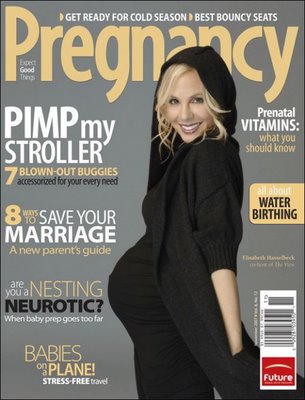 Pregnancy Magazine (Curtis Circulation and IPO) – Fashion-forward in focus, this monthly publication dedicates its editorial pages to fashion, gear, and lifestyle for pregnancy and beyond. Look for familiar celebrity faces on the cover such as Elisabeth Hasselbeck, Gabrielle Reece and Garcelle Beauvais-Nilon.
Pregnancy & Newborn Magazine (Halcyon Media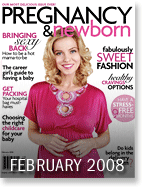 LLC) offers up great user-friendly information in a beautifully
laid out format. Their editorial team includes fashionistas,
moms, and gear experts who dish out the real dirt. Fashion
coverage tends to be interesting and more importantly,
simple to pull off yourself.  Look for an equal balance between maternity and non-maternity brands (think realistic).
Tori Spelling and Samantha Harris have been featured in the past.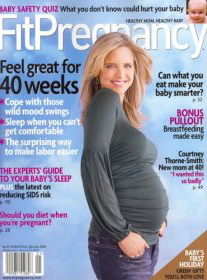 Fit Pregnancy (Weider Publications, Inc.) is both honest and very realistic of the pregnancy and new mother experience.  Focus on fitness, nutrition, fashion, breastfeeding.  More of a service than a lifestyle magazine- lots of how-to's.  Really focused on the important tasks, giving women useful hands-on tools on how to navigate through pregnancy.  Gives women the nurturing, care and feeding. Editor-in-chief Peg Moline who's been at the helm since its conception 15 years ago makes sure her magazine serves her reader well. It's truly a labor of love. They do a stellar job with their annual report on best cities to have a baby (you go Portland, OR!).  Their website is the best place to find the most hands-on information including the Best City Finder (looks like I need to move to Portland). (Courtney Thorne-Smith was a recent cover model, as was Brooke Burke with her last pregnancy.)
American Baby (Meredith, which also publishes Parents and Family Circle)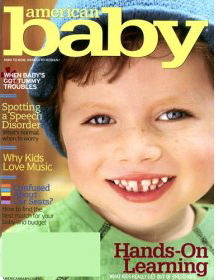 has the highest circulation of any of the pregnancy magazines. Edited by Judy Nolte,
the magazine and its companion website offer easy to use informative help. 
Regular sections such as Crib Notes feature the best of the best of all that's new in
maternity and baby. They do an excellent job of communicating the basics and especially
conversant in gear.  Their website has the most going on in terms of interactive information.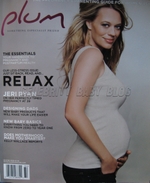 Plum Magazine(Groundbreak Publishing, Inc.) Plum is written specifically for the 35+ mom-to-be.  It covers both lifestyle and practical topics, including celebrity features and interviews.  Beautiful art direction and design make it an easy compelling read. (Jeri Ryan was a recent cover model, as was Jenna Elfman.)
Mothering Magazine(independently published) is the crunchy earth mama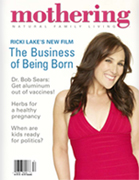 alternative.  If you'reinterested in attachment parenting, breastfeeding, and
naturalchildbirth, this is the best magazine for you because they focus on allof
these things and more. Despite their natural approach, the magazineis well-written
and beautifully laid out. (The current issue features Ricki Lake and her new documentary about
childbirth, The Business of Being Born.)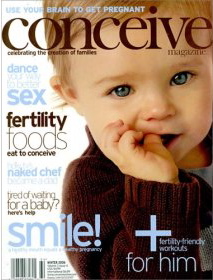 Conceive Magazine (Intellectual Capital Productions, Inc.) is written for those starting to think about conceiving and those with fertility issues.  This magazine is very honest, candid, and frank, and offers a candid glimpse into fertility.
The Bump is a regionally based resource guide for expectant women. It's not really a magazine but Julia felt it was a publication we needed to include. Expect great local information, combined with an impressive national panel of experts. Their website is the best for figuring out what's available in your neck of the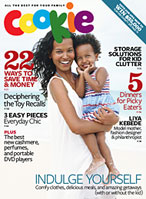 Other magazines that cover prenatal care, but not exclusively, include:
Babytalk (Bonnier)
Cookie Magazine (Conde Nast)
Parenting (Bonnier Corp.)
Parents (Meredith)
Kiwi (May Media Group)
Wondertime (Disney)
Women's magazines have also been covering the maternity beat (believe it or not) such as Cosmopolitan, Self, Vogue, Lucky.
What is/was your favorite pregnancy magazine and why? Do you read any that we didn't list?
Posted on Jan 23, 08 at 2:06PM